Cars for sale
We only deal with historic Alfa Romeo cars owned by members of Scuderia del Portello.
All negotiations are reserved by appointment at our operational headquarters in the province of Monza and Brianza (Italy).
We highlight the fact that through Portello Factory not only cars or spare parts are sold-bought; the added value of any single piece will be its history, with which the members of Scuderia del Portello keep safeguarding the heritage of the Alfa Romeo sports brand in the most prestigious events in the world – and this has been taking place for over 40 years now.
For information and to make an appointment, please write to info@portellofactory.com
GIULIA 1300 TI WITH ENGINE 1600 TUNED UP FOR THE RALLY "PEKING TO PARIS 2016"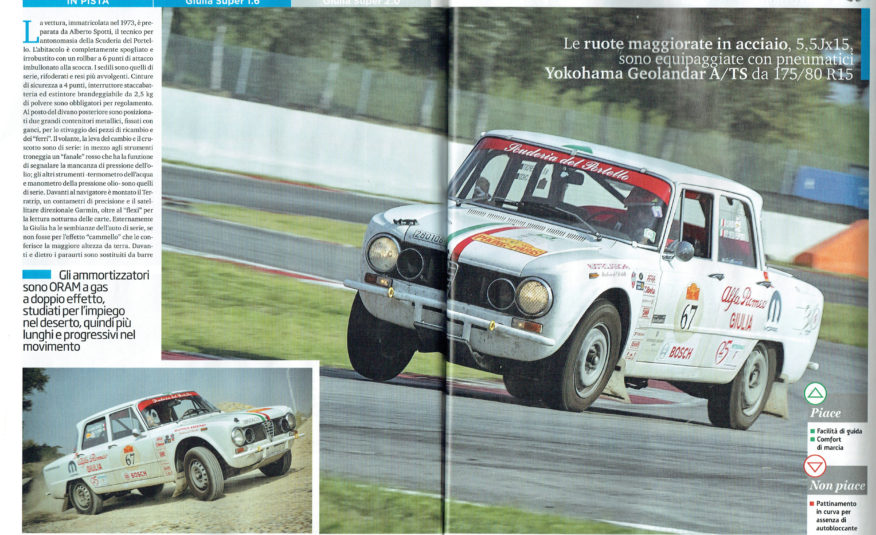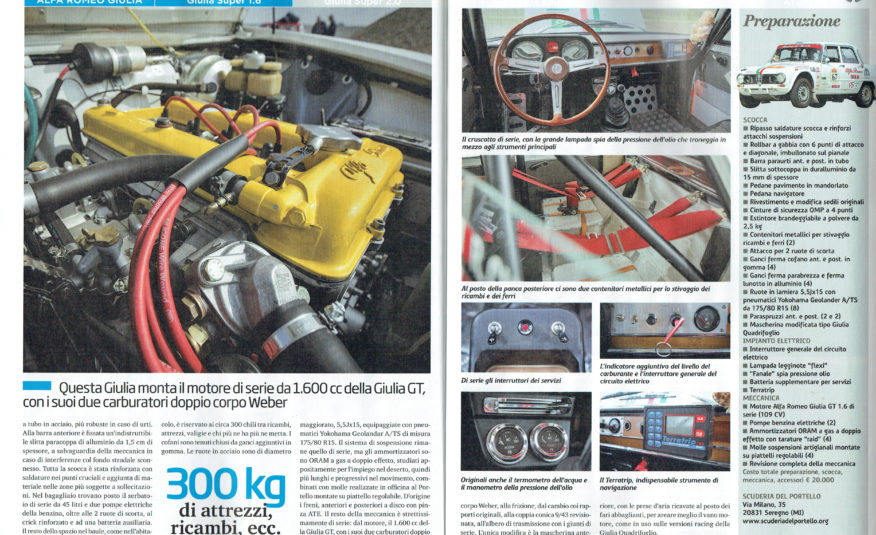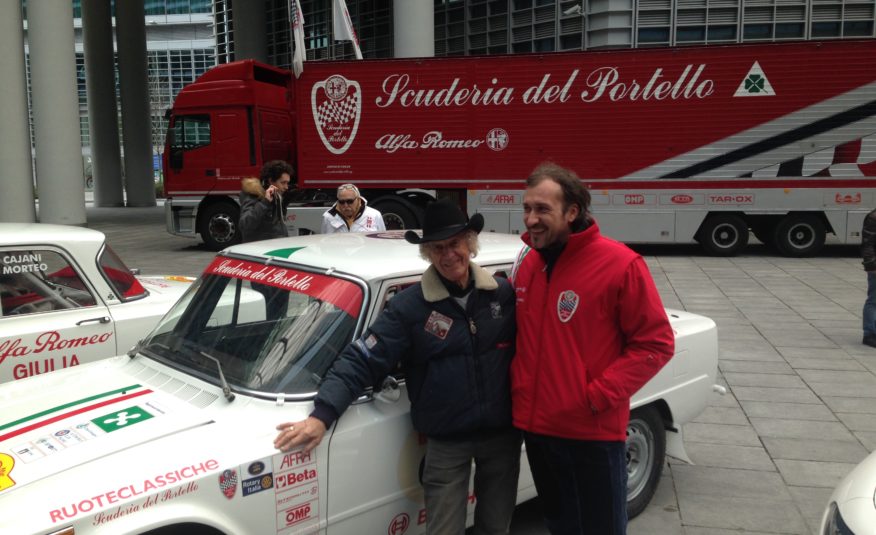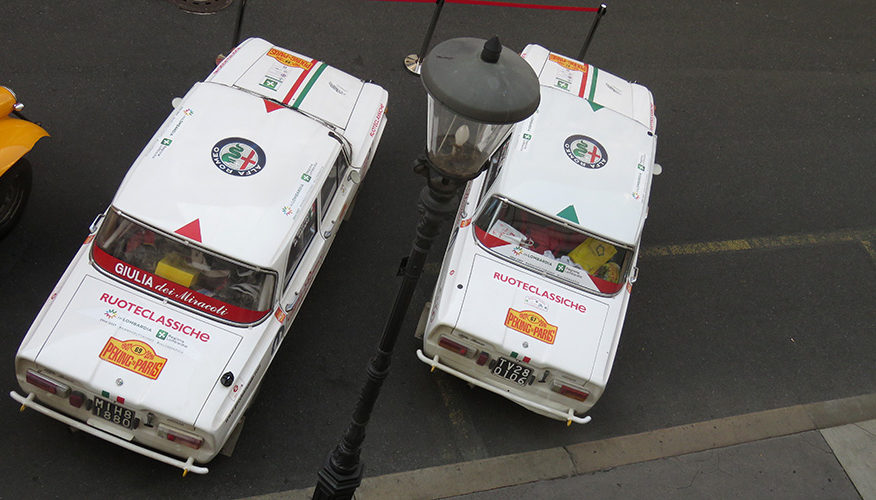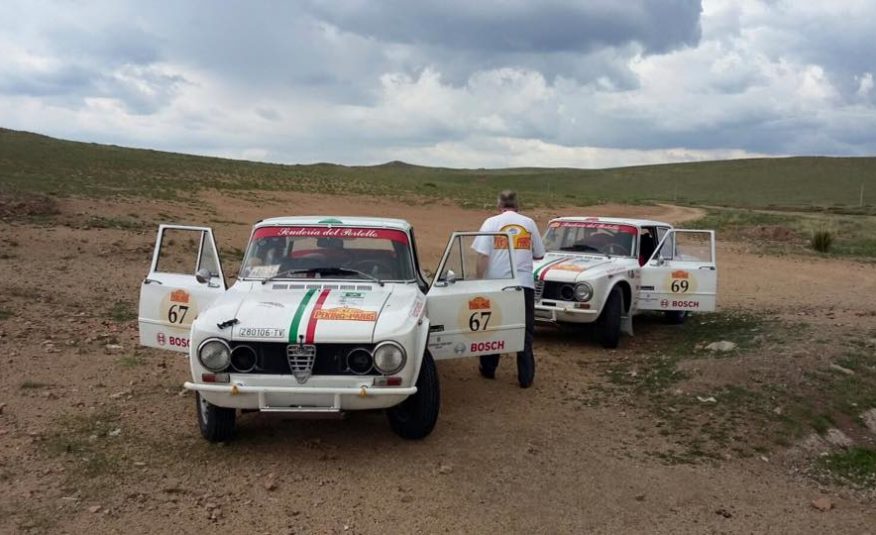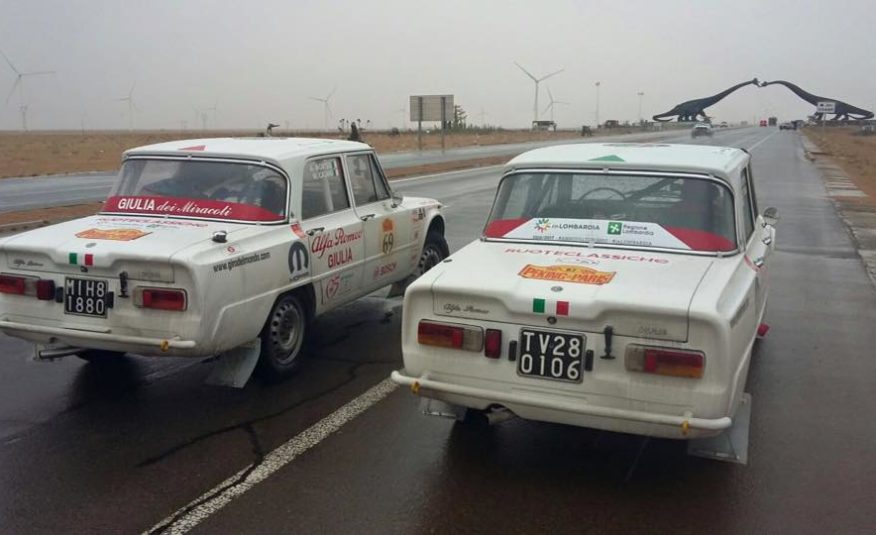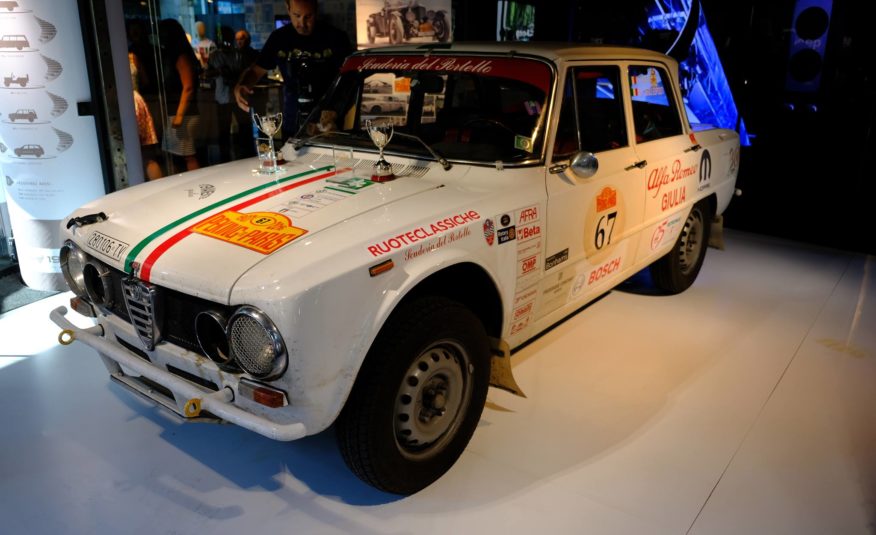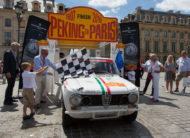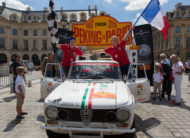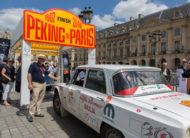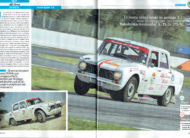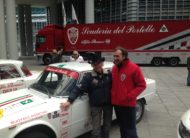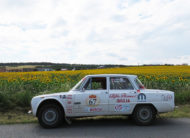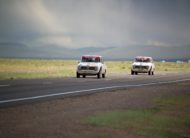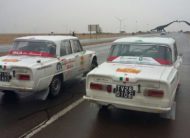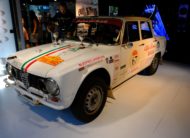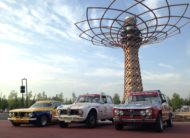 Vehicle Overview
General Information
Vehicle Location
HISTORY OF THE CAR
The most ancient "still living" car race – after the Targa Florio (1906) – is the Peking to Paris rally.
The first edition started in June 1907 and was won by the Prince Scipione Borghese with the car Itala.
The race was not organized for many years because both Russia and China did not consider the idea that a Western caravan could cross their lands.
The first repeat of the rally took place in 1997.
The second one was the 100th anniversary edition.
Since then, the race has been taking place every three years.
Scuderia del Portello participated in the 2016 Peking to Paris with two Alfa Giulia cars, respectively driven by the crews Marco Cajani – Alessandro Morteo and Roberto Chiodi – Maria Rita Degli Esposti. They won the 3rd and 2nd places in their class.
The car for sale (Race No. 67) - driven by Roberto Chiodi – Maria Rita Degli Esposti, winning the 2nd place in their class - was bought as road car, after completely disassembled and prepared expressly for the rally Peking to Paris in 2016 (suspensions, shock absorbers and so on…).
It has the photocopy of the China and Malaysia license plates.
It has FIVA and ASI.
VIEW THE MOVIE: